Icemelter and new concrete (12 months old!)
- Is Icemelter safe to apply on new concrete?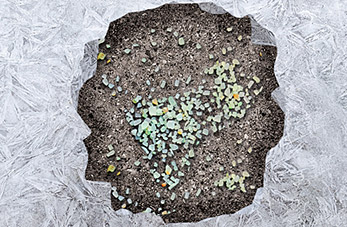 A question we frequently get is "if Icemelter is safe to apply on new concrete?"
The answer is no, as newly poured concrete needs time to cure and settle. The application of icemelter on concrete less than 12 months old may weaken the concrete structure making it more susceptible to damage in the future.
In order to reduce slipping, falling and liability risks, we suggest applying sand on the new concrete slab to give it some traction.

For more information on icemelter and concrete, please contact us or fill in an inquiry form.